Irish Sport Horse imported from Ireland
Highland Traveler
Irish Draught Sport Horse
Bay gelding, 16.2 hh, born 1992
Sire: Kings Servant, ISH Dam: Clonamery Wood, ISH
SOLD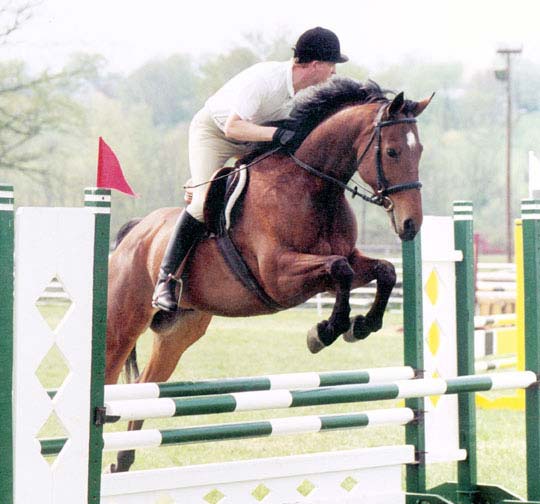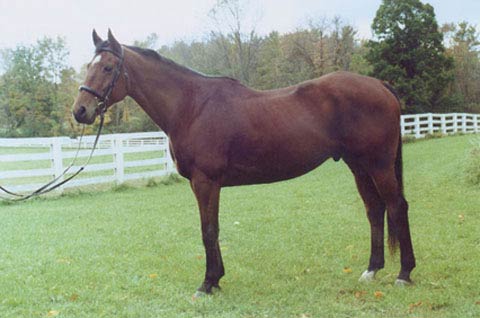 Highland Traveler is a joy to ride. He is well schooled in dressage with a willing and graceful way of going. He is athletic, bold and uncomplicated over fences. His way of jumping would be highly appealing to hunter jumpers. He also has the competitive speed and dressage abilities to excel in eventing. Highland is very easy to ride on the bit and very easy over fences.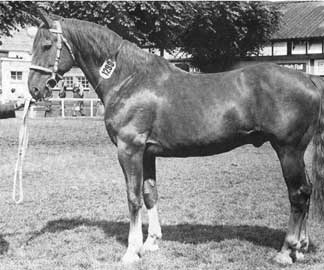 King of Diamonds, RID, by Errigal out of Ruby by True Boy.
The single best-known Irish Draught of modern times is King of Diamonds, who has been described as the saviour of the Irish Draught as a breed, as a result of his jumping ability. King of Diamonds is ranked seventh as sire of showjumpers in world rankings, 1990-1995. He is sire to Kings Servant and grand-sire to Highland Traveler.