Irish Draught Horse by O'Leary's Irish Diamond
Cailin's Irish Diamond
Irish Draught gelding
by O'Leary's Irish Diamond, RID and out of Cailin, RID
born June, 2007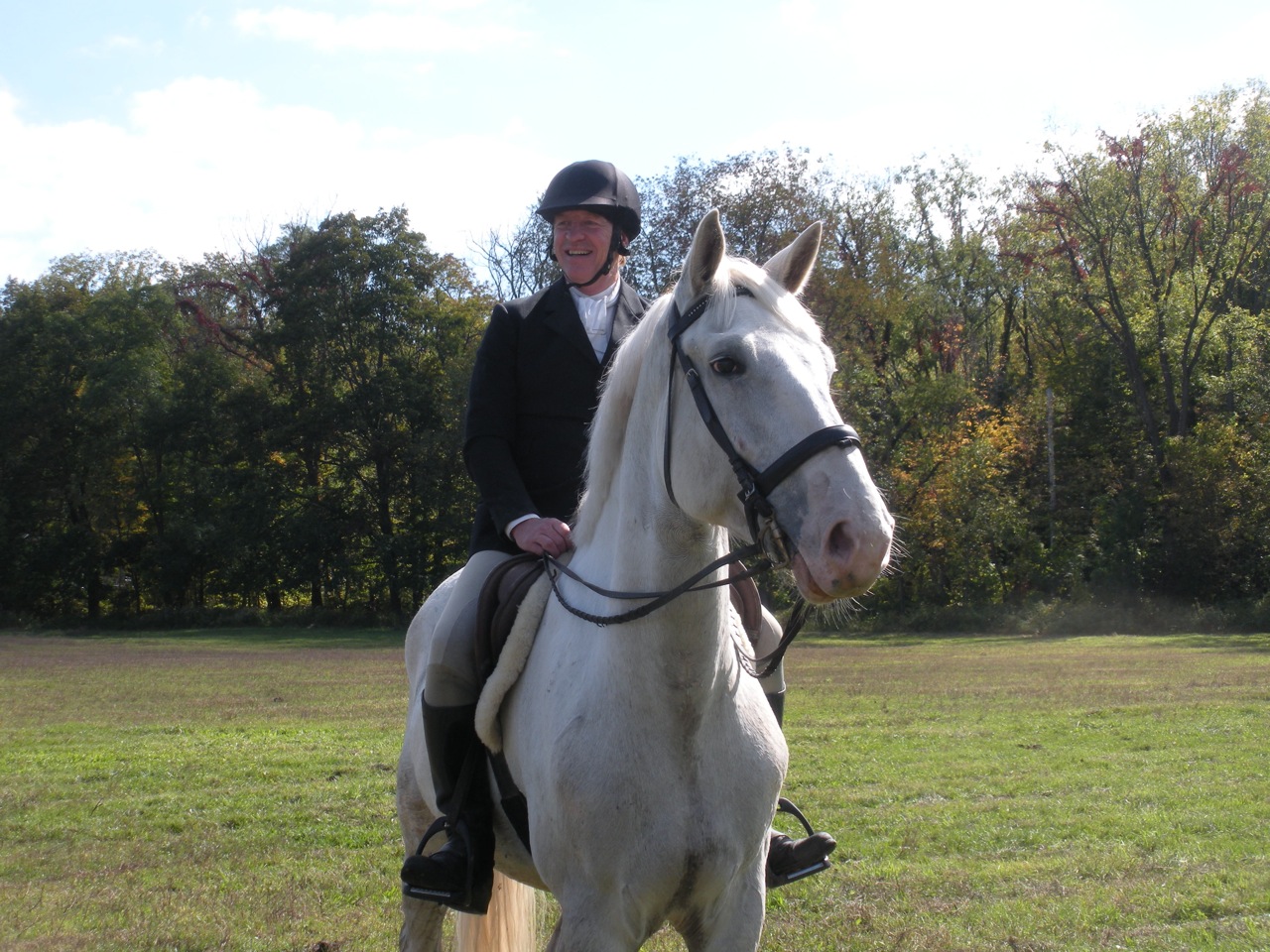 Irish at fox hunt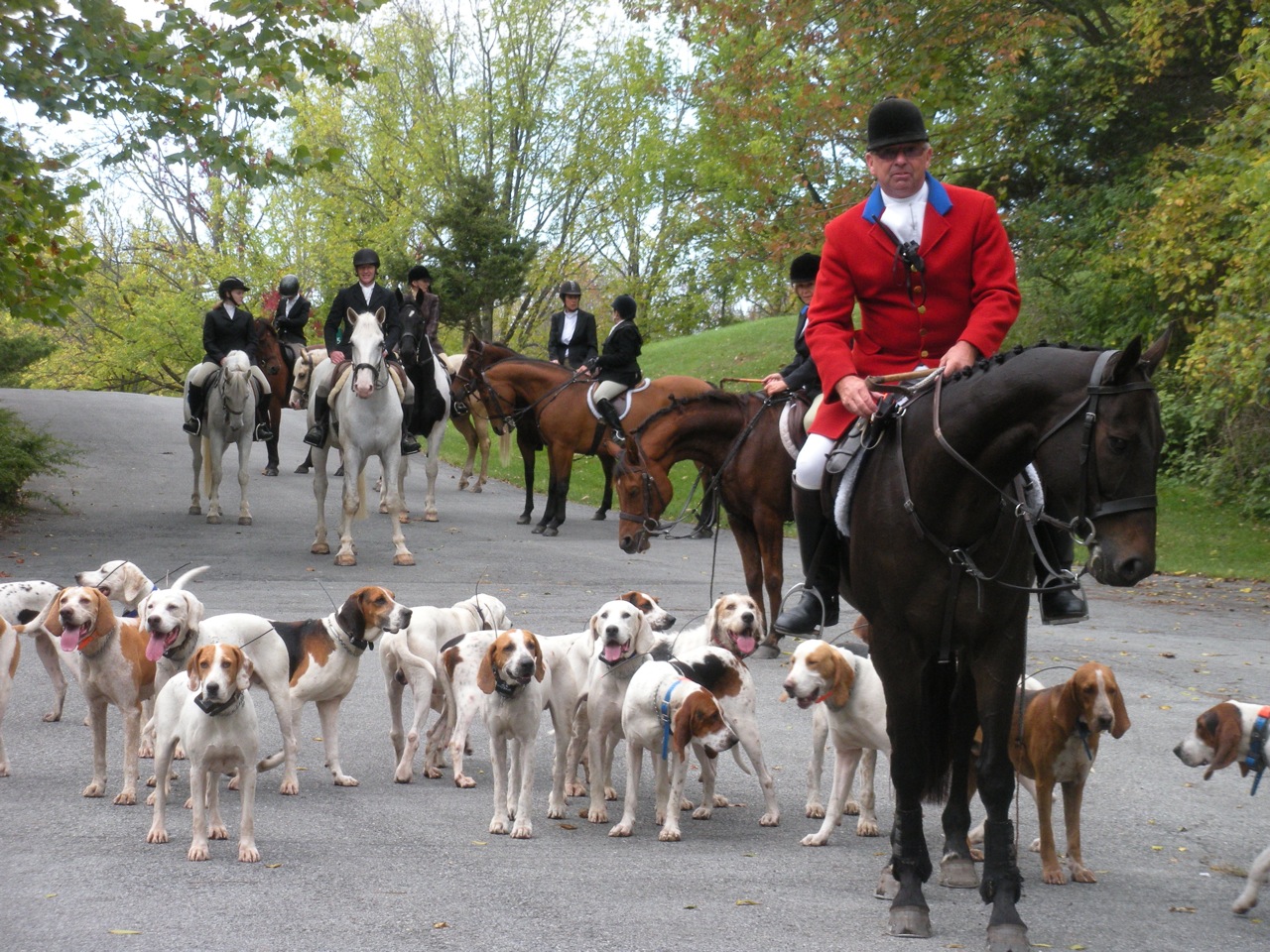 Irish fox hunting with Windy Hollow Hunt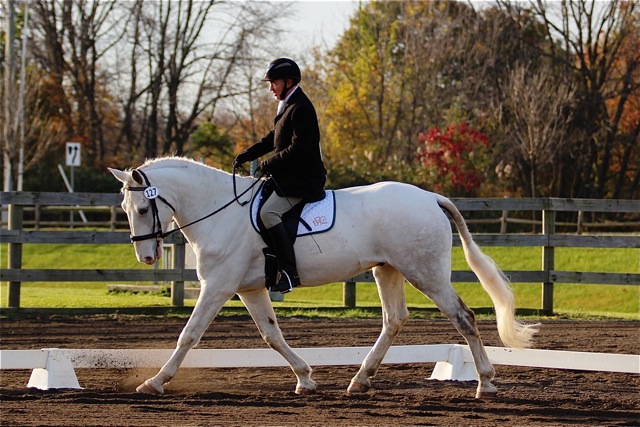 Irish Draught Horse Society of North America Annual Show: Overall Dressage Champion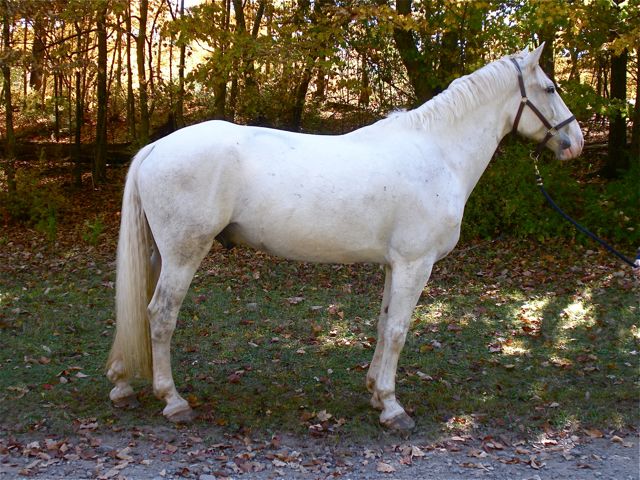 Cailin's Irish Diamond, Registered Irish Draught gelding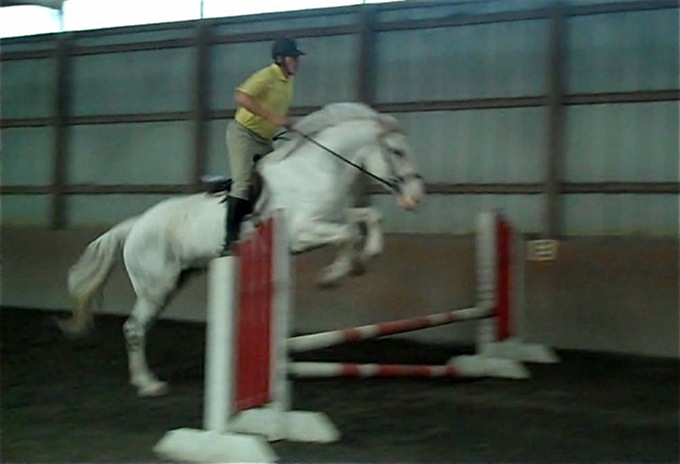 Cailin's Irish Diamond, Irish Draught Horse gelding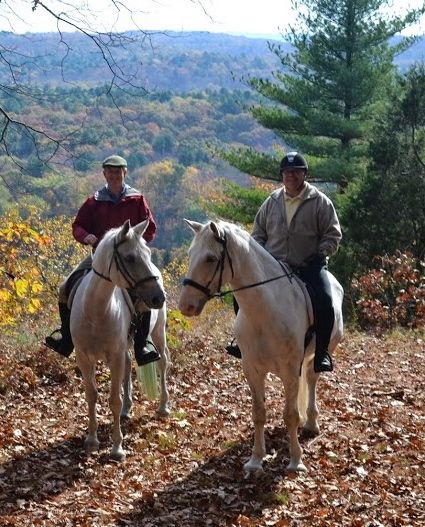 Loyal Touch (on left) and Cailin's Irish Diamond (on right)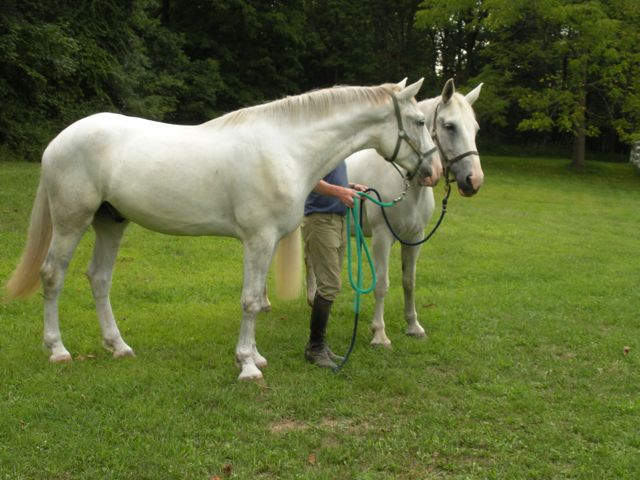 Cailin's Irish Diamond with his dam, Cailin
Cailin's Irish Diamond is an exceptional Irish Draught gelding. His temperament is very calm and confident. He has tremendous potential in both dressage and jumping. He is extremely confident, and brave. He is a natural at fox hunting and has hunted with Winday Hollow Hunt. He has gone down the Delaware Water Gap Trails with beginner riders and is very safe. A natural jumper. Very kind, willing and eager to learn.
"Irish" was bred to one of our champion Irish Draught mares and is by the famous Irish Draught stallion, O'Leary's Irish Diamond. He was born here at High Point Equestrian Center, imprinted at birth and cared for with loving hands. He has enjoyed 24/7 turn out when weather permits, with an ideal social life with other horses. He has been brought along very carefully in dressage. He has a lot of experience on trails and is very confident alone or with a group of horses. He is also a confident jumper. "Irish" is extremely sturdy and sound horse. He would make an ideal jumper or fox hunter.
"Irish" has the calm, easy temperament and natural athletic ability that makes him ideally suited to both beginner and advanced riders.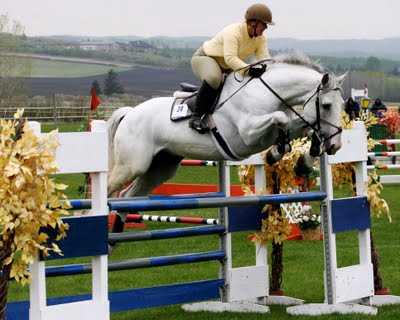 Sire: O'Leary's Irish Diamond, Champion Irish Draught Stallion
From a young horse, he had influenced people to take another look at the Irish Draught Horse, and he helped dispel the myth that a large boned horse could not be athletic or competitive in multiple disciplines by excelling in Dressage, Jumpers and Hunters throughout his sixteen years. Irish was imported and promoted initially from Ireland in 1997 by James Leary of NM, who adored his horse and closely planned and orchestrated his early Dressage career, through third level, with Jutta Heinsohn in the saddle. Jutta rode Irish for the Irish Inspectors at his performance test, where he earned stellar marks all the way around and had the distinction of becoming the first Irish Draught to be performance tested in Dressage. From that beginning he went on to earn many regional awards as he advanced through the levels of dressage, culminating in completing his dressage career at Prix St. Georges level under then rider/trainer Stephany Fisch of Florida. In addition to his dressage career, he also attained awards in jumpers (under Rob Gage) and later hunters as well. Some of his early career awards included: USDF Performance Certificates in 1st, 2nd, and 3rd Levels. 2000 Champion 3rd Level Dressage Assoc. of Southern California. 2002 Open Jumper Champion 2002 Open Modified Jumper Champion 2004 Qualified USDF Regional Championships at Prix St Georges.
"O'Leary's Irish Diamond was a remarkable stallion, not only for his tremendous achievements in dressage and jumping, but he had a wonderful, easy temperament as well. Our own "Irish" has such a kind, easy-going nature like both is sire and dam.