Irish Sport Horse imported from Ireland, Grade B Showjumper (176 SJ points)
Miller
Irish Sport Horse
Bay gelding, 16.2 hh, born 2003
Imported from Ireland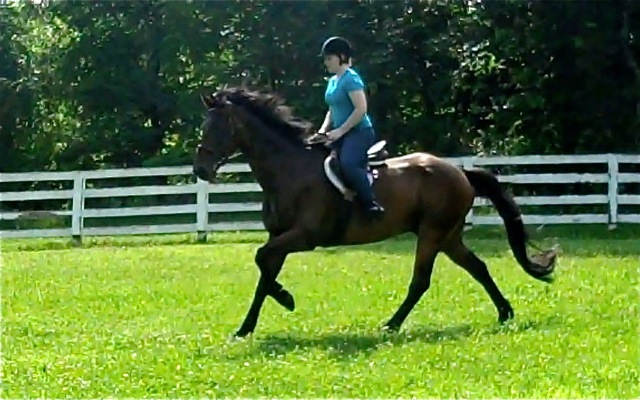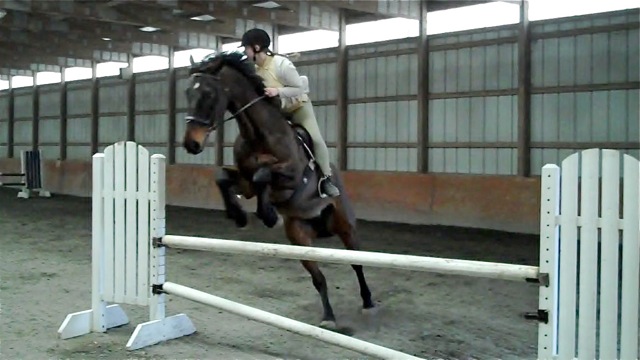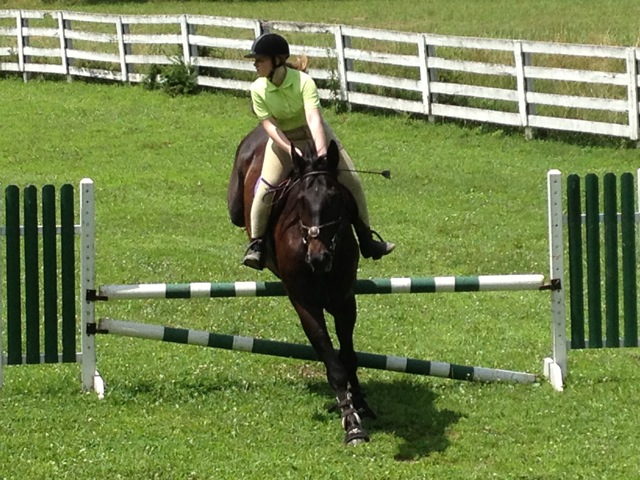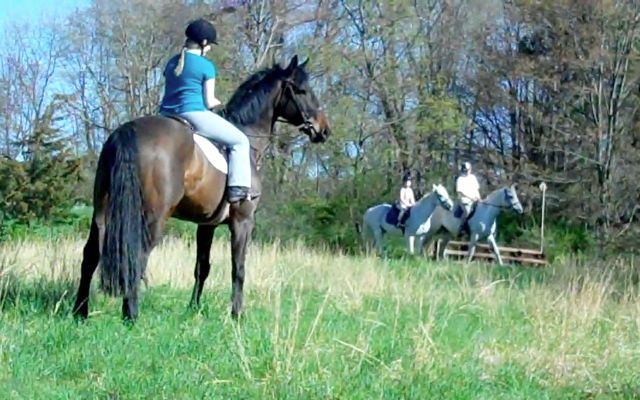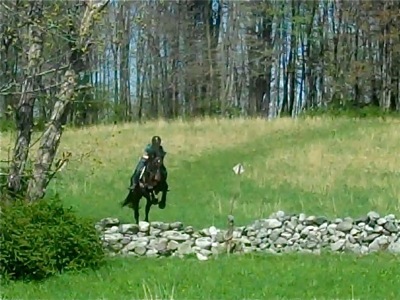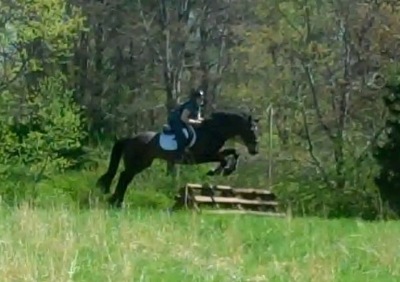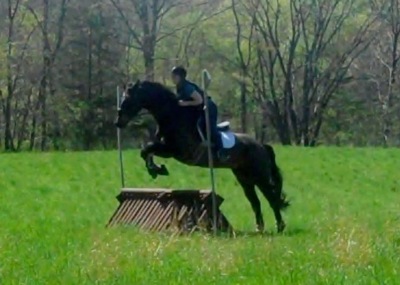 Miller has an impressive show jumping history, competing up to 1.20 meters. He has accumulated 176 show jumping points and is a Grade B showjumper. (Click here to view
Miller's show history
.) Miller has hunted with the Westmeath Foxhounds in Ireland for three seasons. Miller's sire, "Puissance" ISH is a fully approved and registered 5 star stallion with numerous successful offspring in showjumping and eventing. (Click here to view
Miller's sire, "Puissance"
.)
Miller is as easy and uncomplicated on the flat as he is over fences. Perfect for a junior or adult rider, or for someone who aspires to compete at a higher level. Great confidence builder. Does his changes, nice and easy rhythm, well suited for both the Hunter and Jumper ring. Very sensible cross country.
Miller schooling with Bridget in outdoor jumping arena
Cross country schooling with 13 year old girl. Bridget said jumping Miller cross country was the most fun she had cross country ever.
Miller schooling with 13 year old girl over 3ft 6in combination. This is Bridget's first time ever jumping 3ft 6in and she said Miller made it easy for her to do it.