Irish Sport Horse by Sea Crest, RID
Sea Mist
Irish Draught Sport Horse
Dapple Grey Gelding, 16.3 hh, born 1992
Sire: Sea Crest ( Sire to internationally famous showjumpers )
This horse is half brother to Cruising, Ireland's top showjumper. Sea Mist is currently competing in showjumping.
SOLD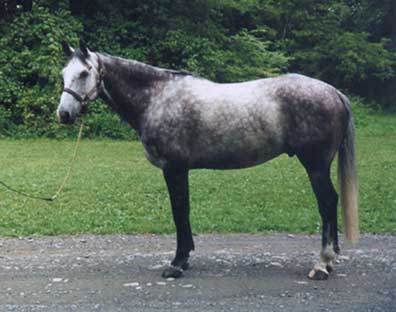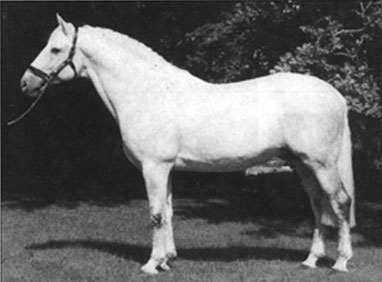 Sea Crest, RID. Sire of Sea Mist
Sea Crest is sire of 19 international showjumpers and 11 international event horses including Cruising, ISH. Sea Crest has bred the winners of 53 classes at the Royal Dublin Society Shows.