IRISH HORSE AND PONY SALES AND SHOW WEEKEND
Saturday, September 21st and Sunday, September 22nd
Come to our "Irish Weekend" to see a showcase of Irish Draught, Irish Sport Horses, and Connemara Ponies from Irish horse breeders and owners in the North East.  Whether you are looking to buy or sell an Irish Horse, or if you simply have an Irish horse that you would like to show off, this Irish Weekend is for you. This is not an auction.  This is an opportunity for potential buyers to see a large collection of quality Irish bred horses in the same location for one weekend, or for Irish bred horse owners and breeders to get their horses seen by potential buyers.


Irish Draught, Irish Sport Horse and Connemara Pony Sales Preview
Saturday, September 21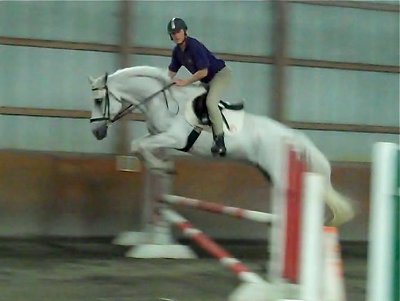 The Irish Horse and Pony are world renowned for being perfectly suited for both amateurs and professionals.  Their qualities of strength, sound constitution, docility and intelligence are well recognised. The best horsemen in the world have testified to the outstanding qualities of the Irish Horse. Showjumpers, eventers and huntsmen all combine to hail the halfbred horse as the best sporting horse in the world. The Irish Horse is sound, clever and an outstanding performer over any track or any country. His perfoming life lasts longer than the horse of any other country.

There will be a nice selection of horses coming from a variety of farms for this "Irish Weekend".  This is a unique opportunity for buyers to come to one location to view a selection of Irish horses and Ponies for sale.


Michael Page Jumping Clinic, Saturday, September 21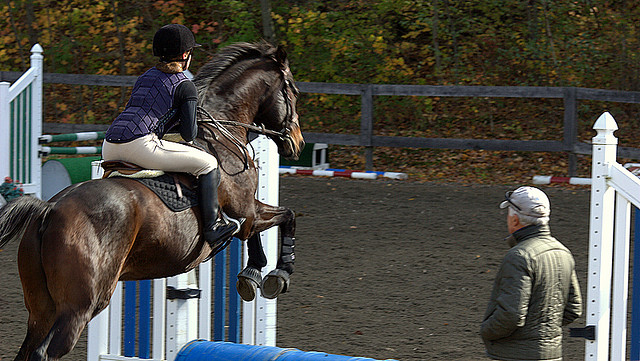 Michael Page, a three-time Olympian and USEA Hall of Fame Inductee, will be hosting a jumping clinic for riders of all levels. Each session is 90 minutes. Cost per rider is $110. Auditors are welcome.

Click here for our Michael Page Clinic Registration Form..

This clinic is open to all breeds of horses, not just the Irish horse or pony. However, some of the horses that are available for sale will be participating in the clinic.



Irish Horse & Pony Invitational Show, Sunday, September 22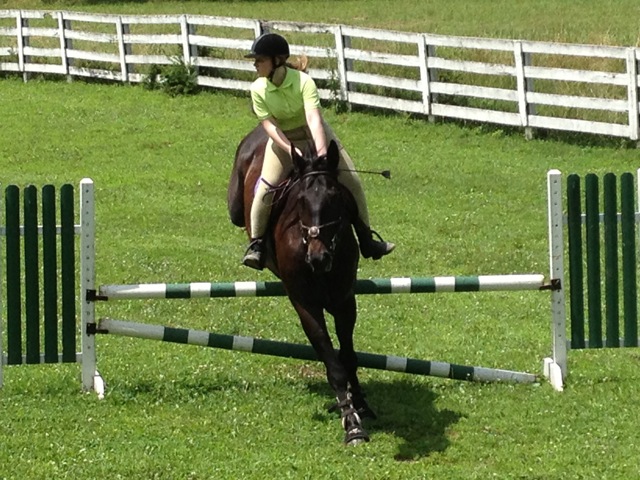 A Dressage, Combined Training and Horse Trial Schooling Show, open to all horse breeds with special awards to Irish bred horses and ponies in dressage, show jumping and eventing. Ribbons and trophies courtesy of the IDHS(NA) NE Region and the American Connemara Pony Society Region 2. Eligible horses and ponies must be registered with either the American Societies or their European affiliates.

Click here for our 2013 Show Series PRIZE LIST.
Click here for our 2013 Show Series ENTRY FORM.




2013 OPEN SHOW SERIES
Dressage Schooling, Combined Training and Horse Trials
April 14, July 14, August 18, September 22, October 13
Click here for our 2013 Show Series PRIZE LIST.
Click here for our 2013 Show Series ENTRY FORM.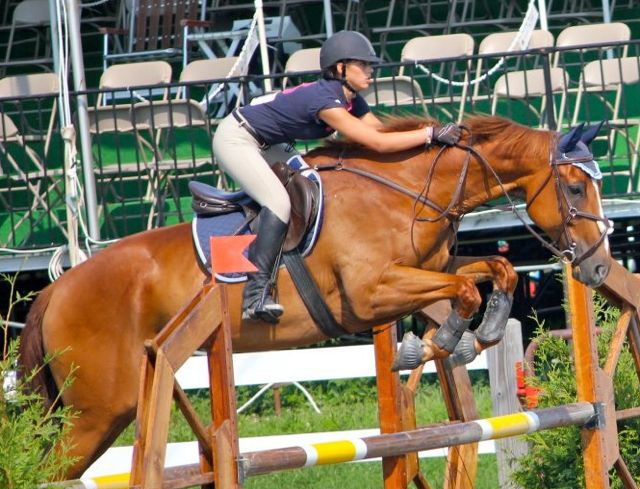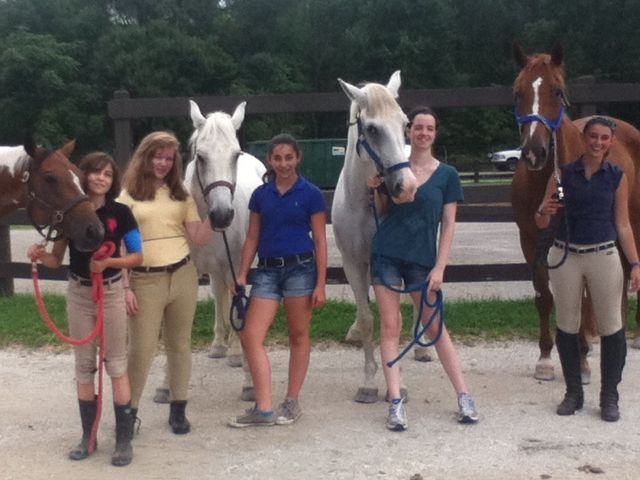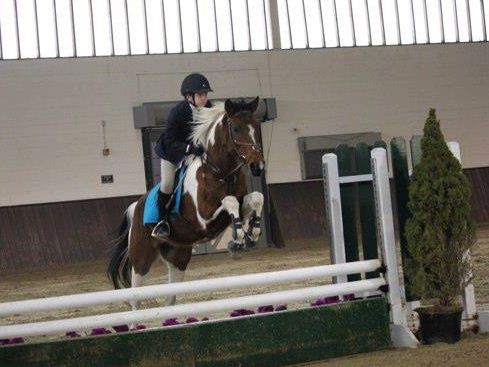 We want to congratulate everyone for a great year in 2012 and look forward to the start of our 2013 show season.
CROSS COUNTRY JUMPING OPEN FOR SCHOOLING
Starter, Beginner Novice, and Novice Levels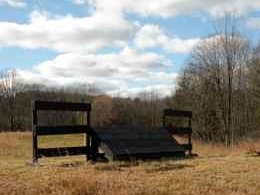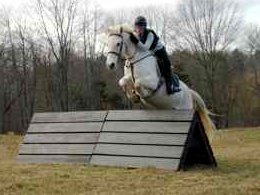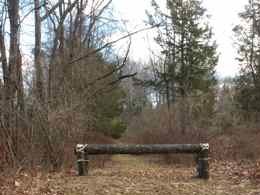 High Point Equestrian Center has designed a cross country course with special consideration for green horses and green riders to build confidence and enjoyment in cross country jumping. A wide variety of jumps, including traditional variations of post and rails, as well as, coops, ski jumps, pallisades, ramps, tables, brush boxes and more. Jumps vary in height from one foot to three feet with courses for Starter, Beginner Novice and Novice levels. Varied terrain includes open fields, wooded lanes and hills. A complete show schedule for High Point Equestrian Center's Schooling Horse Trials and information on signing up for Open Schooling can be found on our Shows and Clinics page.
Click here for a complete 2013 Show Schedule and 2013 Prize List for our schooling shows..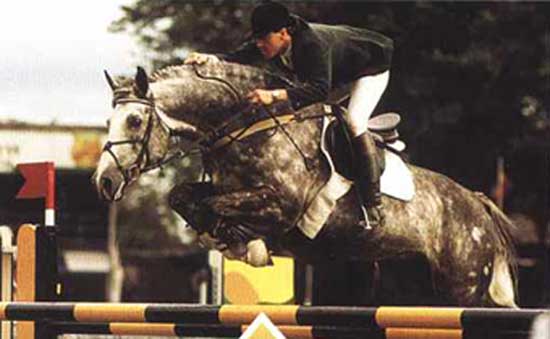 Our goal is to offer exceptional Irish Draught and Irish Sport Horses for sale as well as for use in our lesson program. These horses have exceptional athletic ability that you can improve your skills on, but can also be safely used for the beginner rider as well. We offer classic training for horses and riders of all levels.

In 1996, Lester Murphy took a group of students on a riding holiday in Ireland; this trip proved to be the inspiration for the formation of High Point Equestrian Center. The students that rode with us in Ireland recognized a clear difference in the rideability, athleticism and safety of the Irish bred horse compared to the horses they were used to riding. The Irish horse enabled our riders to safely do things on horseback they didn't know they were capable of doing. We went for mile long gallops, jumped stone walls, ditches, banks and water jumps. And yet, upon returning to America, some students were afraid to canter around the arena on the American school horses. The Irish horse inspired trust and confidence in the riders. So much for the theory that the relatively inexperienced rider "wouldn't know a good horse if it bit them in the but". High Point Equestrian Center was formed with the idea of providing Irish bred horses to our students.

It is the Irish bred horse that makes the riding experience at High Point Equestrian Center distinctively different and special compared to other riding stables. Working and riding in America and Europe taught Lester Murphy that the two most important ingredients to a quality riding experience were the quality of the horse and the quality of the instruction. To better achieve the quality of instruction, he trained with the British Horse Society, whose reputation for producing knowledgeable and capable trainers is respected world-wide. Lester Murphy also studied, and/or worked with many highly respected trainers including Grainne Sugars, Iris Kellet, Gisla Holstein, Jane Sleeper, Bruce Davidson and
Kevin Babington to name a few.

High Point Equestrian Center actively imports quality Irish Draught and Irish Sport Horses from Ireland. These horses are all for sale, however, the same selection of horses are regularly used for lessons. All horses are selected for their willing and easy temperaments, as well as outstanding athletic ability. High Point Equestrian Center also breeds the Irish Draught, Irish Sport Horse and Connemara Pony from a selection of Registered Irish Draught mares that were imported from Ireland.

High Point Equestrian Center is a combined training facility offering lessons for the beginner through advanced rider in dressage and jumping. We offer a high quality riding environment that fits all levels of riding experience. But best of all, we offer use of outstanding lesson horses that provides beginner and advanced riders with horses that will be able to improve your skills, rather than hold you back.